What is type-setting you may ask? The industry standard definition of type-setting in the digital and physical publishing world is as follows: "When your book, manuscript, table-top core rule book, or game manuals are ready for publication, it is the job of the type-setter to ensure that all images and text are where they should be placed according to not just the author's wishes, but also how they make sense on a marketing and production level. In that regard, we are more than happy to cover you and help you out, and bring those visuals to the text and make them stand out so that you can really draw your readers in. Whether it's a special message in a book designed to look a certain way, or a series of art images akin to those found in RPG Core-Rule Books. Our Type-Setters will work hard to bring you top-notch quality type-setting, and at an efficient time frame, and fair competitive price. Listed below are the pricing guides for our Type-Settings. Please understand the following:

For all prices, regardless of the package you choose, half of the payment must be included upfront, as a non-refundable security deposit to ensure that our employees do in fact get paid, and in case you decide you don't wish to work with MFG, we don't put work into something, and not get paid for it. Again, at MFG, it is your world, and we will help you build it, but we also have to make sure that our employees aren't going to waste their time. So feel free to take a look, and if you have any additional questions, please feel free to reach out to us through email, on our Contact Us Form, found on the Contact Us section of our Website right under the 'Our Home' tab.
---
BASIC PACKAGE

THE MIDDLE GROUND PACKAGE

THE COMPLEX PACKAGE

5.00

20.00

50.00

Per Page

Per Page

Per Page

Editor's Corrections
1st Page: 10.00
2nd Pages: $5.00
​3rd Pages: 2.00

Editor's Corrections
1st Pages: 15.00
2nd Pages: 10.00
​3rd Pages: 5.00

Editor's Corrections
1st Pages: 25.00
2nd Pages: 20.00
​3rd Pages: 15.00

Novels

Novels

Anthologies

Anthologies and Short Stories

​

Anthologies and Short Stories

Romance Novels

Romance Novels

Basic Reprints

Original Prints via Digital and Physical Distribution

Reprints and Original Prints

Young Adult Books

Young Adult Books

Young Adult Books

Non-Fiction Books

Non-Fiction Books

Non-Fiction Books

Game Rule Books

Game Rulebooks

Game Rulebooks
---
Why are the prices so variant?
There is tremendous amounts of work into figuring the exact size of the font, the exact angle at which you as the customer want the imagery for all images that apply, whether you're going through us for your artwork, or you're providing us with the artwork that you want used (as long as you can prove that you own it, and it isn't stolen artwork). So here's the differences and why in the packaging:

Basic Package: The Basic Package is the cheapest, because it simply requires our type-setters to take your original manuscript that's already been published, and whatever imagery you want included that you've provided or bought, or change in the way the cover art looks, is all very simple, and less time consuming, but still requires the time and effort to ensure that your book is ready for publication and distribution. This package is for the self-publisher that really is simply looking for a package that is geared towards their books, getting the images at the right angles, as well as making sure the cover and the pages are all in the proper order, and are aesthetically pleasing to the reader's eye as well as the author's eye. This is the most basic package that really just focused on the details of imagery and wording in the book and making sure that margins are accurate for the book as well as page numbers go where they should be along with the author's name.

The Middle-Ground Package: This package is offered for the Self-Publisher that wants to see a little bit more effort into their book, and attempt to hit the mark right out of the gate. Not only do we handle reprints and original copies of the self-publishing author's book, but we handle all genres with the exception of erotica, and are focused on making sure your imagery, page numbers, wording, as well as any special images are all lined up, that the margins are right, and overall the book is ready for publication. The difference between this package and the basic package is that usually, authors who go for the Middle-Ground Package are individuals who are looking for primarily novels or comic books or game rule books to be in perfect standing order, as well as the number of total pages, and type of pages you're wanting for your project (glossy like look, metallic like look, etc). It's really more of an issue of time on behalf of the type-setters that sets this apart from the standard basic package.

The Complex Package: The complex Package is our most expensive package due to the nature and largely the length of the projects that come with it. The Complex Package usually takes more time, due to not just the above mentioned work that a Type-Setter does, but also has to ensure that facts are accurate that the Editors may have missed, that the Book's ISBN and bar codes are all set up properly, that the pages are all even, from the singles to the thirds, as well as ensuring that the images are up to the exact measurements, just like the other packages. Truly what separates this package from the others is the amount of content that needs to be worked on when agreeing to this type of package. So before purchasing this package, make sure that it is in fact the right package for what you're looking for. Things that this package covers are listed above, but mainly are things like RPG Core Rule Books, Scripts for Audio Books so people can read along in case they missed something, proper branding and logo placement, as well as proper copyright and imagery placement.
Powered by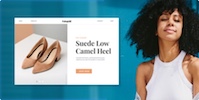 Create your own unique website with customizable templates.