A Review of Wardbreaker by J.A. Cipriano; What's In a Name


Written by M.A. Feldman

Now, it has been a while since we've updated the MFG Mouth Off, and with good reason! We've been recently enraptured by the Prequel novel written by J.A. Cipriano, their most recent book, Wardbreaker. Why do we call this review Wordbreaker?
Well, first let's give some context. The Lillim Callina Chronicles follow the story of female protagonist Lillim Callina, who's a resurrected demon slayer from another world, and was once part of a group of demon-slayers known as the Discouri. No longer apart of this group, Lillim Callina strikes out on her own, and is currently staying away from the former elite group of Demon-Slayers. The series Chronicles her adventures, and with Cipriano's fluid writing style, it's hard to not fall in love with this series. A series of action, romance, guts, and tears, J.A. Cipriano brings a story very akin to Mariah Lynde's own Vengeance of Avalon Novels (Perhaps a reason why it struck a chord with us here at MFG), and it's very akin to novels like The Dresden Files, and The Nightside Series.
However, Wardbreaker, breaks the mold so to speak, and acts as a prequel, explaining how Lillim Callina got her start on Earth, how she first fell in love, and how her life on Earth truly began. The story overall is fast paced from the get go, allowing new readers to easily pick up on a story that is already written. As stated by Cipriano, "The purpose of writing Wardbreaker was to give fans an insight into what happens to Lillim before the Series Takes Place", and it does an excellent job of doing so. A small novella, just shy of100 pages, ending at 97 pages in PDF format, the book's characters, ranging from the Impetuous Vampires like Ralph, to the Hunter that Lillim falls for (no spoilers in this review), we see humor interwoven with a story of fantasy that very few indie-authors have been able to pull off. Written from Lillim's perspective, we see a very tightly woven story, with excellent word usage, and plays on words that Cipriano employs that not many indie-authors can truly apply. Wardbreaker puts the reader right alongside Lillim in her prequel adventure, and overall is a well written book. Its only short comings are that there are some typical pitfalls, however, these pitfalls have become staples of the Urban Fantasy Genre, and as such are more of an asset to the Prequel novella than a hindrance.
Overall Rating: 4.5 out of 5 Starts.
​

WHAT'S IN A NAME

​Now many people have voiced their concerns regarding the name of our Publishing Company; "Meztrailov Fantasy Games". Many questions have been sent to us, such as, "If you're a Publishing Company for Indie Authors, why don't you call yourselves, Meztrailov Fantasy Publishing, or Mez Fantasy Studios?"
Well we have a very simple answer for that. The truth is, we are in fact, largely a publishing company. However, like other companies that came before us, we always have had a passion for gaming, and it has always been our goal to produce not just books, but games also. So, our company was named with the idea of eventually moving beyond just publishing books, and publishing games, and producing the games themselves. That said, we are in fact, a publishing company. Our roots began in Publishing, and we're going to stay that course. However, we will, down the road, be branching off into publishing, and producing, our own games, as well as hopefully selling other indie-companies' games from our own retail. After all, the indie-community is a collaborative one. However, we wanted to clarify the name of our company so that the readers and consumers of our products know that we are in fact a Publishing company for books, and our genres are action, adventure, science-fiction, fantasy, sci-fi fantasy, urban fantasy, steam punk, horror, alternative fiction, romance fiction, romance/fantasy fiction, mostly any type of fiction so long as it IS NOT EROTICA. MFG is a family friendly company, and while we do produce books that are rated R, or M, in certain cases due to adult content, we are not in any way, in the support of Erotica, as it does not pose any real value to the reader or consumer, other than as sexual gratification, which is not our area. We are a publishing and gaming company.
Which leads me to the gaming aspect. You'll notice we really only have one game produced for free, based on forum Roleplaying, in a free-form setting. That said, while we do engage in the game on AOL, we are in the works of producing table top games that are RPG based, and that are Card Based, and Even Dice Based. However, right now, our focus is on making our indie-publishing cause us to stand on our own two feet before we begin releasing games to the public. We want to be sure that we're providing you quality products, before we offer you quality games as well. That said, I hope this clarifies the confusion.
We will be releasing another updated later on this month, about an up and coming project known as "The End of the Line", a large collaborative online webisode based reading series, that will be contributed to by many different up and coming, incredibly talented authors. We will release more information about that later on in the month.

Until Next Time, Mouth Off with any comments you have or suggestions!

Powered by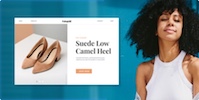 Create your own unique website with customizable templates.