Written by M.A. Feldman

Hey everyone! First of all, MFG would like to wish everyone a happy Thanksgiving, even though the holiday is over and the Black Friday nightmares are still gripping us all. We hope that everyone had a great time with their families and loved ones, and wish everyone the best.

Now in this update, normally we would simply end it with an update on how things are going and what we're up to, and our most recent projects, and our current deals and prices on products. However, with this post, we're aiming to do something different. We're focusing on something that many of us lose touch with, and that's truly what's important in life.

So now that Thanksgiving is over with, and you have all had your fill of your family and catching up with your loved ones, we here at MFG, and me specifically, (M.A.Feldman), am very curious: What are you thankful? I'll start us off, but I would love to hear what the RPG fans and video gamers, and consumers are thankful for in their lives.

M.A Feldman is thankful to have been given the opportunity to create a digital publishing company solely devoted to its client and consumer base, as well as having a loving father, and a loving fiance who helps out with the company. I am incredibly thankful for the patience that my clients show me as we undergo consistent changes throughout our business and add features and facets to the company. I am thankful for the input from my clients, and their thoughts on how things could also be marketed. In general, I am thankful also for the wonderful friends I've made through my connections, such as my good and personal friend and owner of Walton Press, Keith Shatsoff, as well as his family, as well as Actor and Author Raz T. Slasher, and the female indie George R. R. Martin (my opinion anyway) Mariah Lynde, whose talents, connections, and continued profesionalism are an inspiration to the indie community. Furthermore, I am grateful for friends like Beth from Insominia Publishing, and her connection of people I've met, and I am furthermore, thankful for the indie authors and artists out there who have the courage to put their work on the line for the world to see.

So everyone, in the comments section, let us know what you're thankful for this year!
Powered by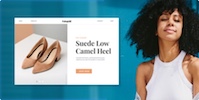 Create your own unique website with customizable templates.