Well, it's been a while since we had an update about what's going on with the company, and it's about high time we really start pushing forward! So, many things are going on here at Meztrailov Fantasy Games, and in this update we're going to announce some of the projects that are currently in the works as well as the Open Submissions we're looking for.

First we're going to announce that we have finally completed the editing process for author Mariah Lynde's first book in the Vengeance of Avalon Series. While we can't give you any major plot spoilers for the book, we can however give you a summary of what's to come and we have prepared one for you. This comes directly from Author Mariah Lynde herself:

"

Three thousand years ago the city of Avalon fell in a single day thrusting the realms into a time of darkness. Since that day the Shadow Lord Kha'lic Drahl had made it his sole purpose to gain control of all aspects of power and complete his full domination of all of reality. In his quest for power a secret has grown, born of his own blood and forged in fire. Now there are stirrings in the shadows, rumors of a change in the tide of the war. At the eye of that storm of power is the daughter of darkness, Ariella Trelian. Born of Merlin's line and raised among the Fae, Vonyx De'Lisle is one of the few remaining warriors who stands between Kha'lic Drahl and the rest of the realms of reality. Myths of the Isle of Magic and the city of Avalon are the only hope many have left to them and they are a beacon that the warrior plans on bringing back to stand against the Shadow Lord along with his dark army. With stirrings of power that run rampant through the shadows of time and space, Vonyx is charged with a mission of the utmost importance. Confronted with his past and the truth about the origin of the woman he has taken prisoner for her crimes, the warrior must choose whether personal vendettas are more important than the possibility of turning the tide of the war. Ariella and Vonyx embark on a journey that can either save the whole of reality or doom them all to death under the powers of hell and darkness that brought Avalon down three millennia before.

The book itself is expected to be released between October and November of this year. We will be posting the first three chapters for preview as we near the completion of the cover for the book. We'll be keeping you informed as our first author's book nears it's release date.

Currently, Age of Athuras is in it's first mechanics run, and thus far, proving to be an interesting one. Age of Athuras is a table top RPG project that we are currently seeking artwork for. The game is fantasy and horror based, with the intention of pitting you against the world you live in, the first world in creation. In Age of Athuras, you'll face obstacles and challenges that will test your patience and your creativity, and take your adventuring to a whole new level. Currently, this game is still under design and we don't expect to release it for at least another year or so. But, because this is our first RPG that we're trying, we're putting much of our effort into a game where you become your character, and you become the greatest hero, or the greatest threat that Athuras has ever known! We will be releasing more information on this project as it develops.

Creative Director Rachel Norman was recently interviewed on a Podcast hosted by Raz N Dark's Podcast. I, myself have personally spoken with the men and woman of this wonderful podcast and I have to genuinely say that not only are they some of the brightest individuals I've ever met, but it was also an honor and a privilege to get to actually speak to them and to thank them for advertising for us; we genuinely appreciate it. Everyone who reads this Blog, SHOULD click the following link and subscribe to this podcast as it is not only hilarious, but also some really interesting topics that they touch on, ranging from gaming to philosophical debates:

http://razndarkpodcast.podbean.com/

And speaking of Podcasts, Meztrailov Fantasy Games will be releasing their very own Podcast, hosted by Creative Director Rachel Norman. The name of the Podcast is based on the facebook group that she started; which takes the accounts of fictional fandom and where questions of comics and movies, and media come together to form a wide variety of hilarity and opinions (And for some, yes that includes some Dr. Who discussions!). The first release of the podcast is expected by the end of the year. As more information develops on the podcast, we'll be able to give you more information.

Another new and exciting Free To Play and Free to Join Forum Free-Style writing based game that Meztrailov Fantasy Games is releasing is called Torn Veils. In Torn Veils, the Apocalypse has arrived, and the Devil and God are set to let the Rapture and 7 Year War take place. Here's the catch: Neither God nor the Devil can directly interfere. Only one side can win the bet and the winner gets it all; earth and Heaven and the Throne of Creation. In this game you will take on initially the role of three races; Humans, Angels, and Demons and as the Rapture, and Hell on Earth occurs around you, it's your time to make a stand, for yourself, for perhaps for greater glories in serving on one side or the other; or perhaps maybe you're just strong enough to stay neutral! As this project develops, we will have more information for you.

-Open Submissions- Meztrailov Fantasy Games is

calling for submissions for the following projects:

The End of Us

: A Thrilling compilation of zombie survival stories that all link together, literally, by each author. One story you read in this anthology will have repercussions and perhaps lucky chances for the survivors of the plague that turned the living into the Undead. For more information on this project, please check the Open Submissions tab.

Forgotten: Sci-Fi Re-telling of Grimm's Tales:

This anthology is dedicated to two of the greatest fiction writers ever, the Brothers Grimm. This submission simply requires you to choose a story from the Brothers Grimm Collections and re-tell it in your own unique, and sci-fi way. There is no magick, only advanced technology, star ships, and aliens! Please check out the Open Submissions tab for more information on this project.

100 Theme Challenge:

This is something that's been done in the art community and writing community in a variety of ways, but never has it actually been compiled into an anthology by these talented writers, and that's what we're currently doing! It's simple, the Anthology is the 100 Theme Challenge; 100 Short Stories, with ONE central theme. For the list of themes, and more information on this Submission check the Open Submissions tab.

With all that being said, that's what we're currently up to. If we have any further updates we'll post 'em as fast as we can! Until next time, the MFG Mouth Off is shutting up!
Powered by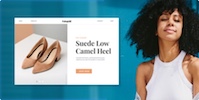 Create your own unique website with customizable templates.