Review by Matthew Feldman

The title of my review may come off as a misleading insult to the title of the book and the overall story, however my faithful readers, I can guarantee you, with one hundred percent certainty that this is not the case. The purpose of the title was to compound how completely absorbed I was by this book and the quality of work that this author has produced. The Vanishing of Katherine Sullivan is the debut book of Christina Weaver. Writers who are typically new to the mystery genre generally assume like all stories that there is a beginning, a middle, and an ending for the overall mystery of the story. However, when it comes to Insomnia Publishing's Christina Weaver's debut novel, it goes beyond the typical mystery novel, and it considers not only what a good mystery story is, but also how to pull at the reader's imagination in the constant question of this novel: What happened to Katherine Sullivan? Mystery novels are generally difficult to write because despite the fact that there is a mystery that needs to be solved while the main character attempts to do so, there are always a variety of obstacles and generally some villain behind the plot.

However, it's important to understand the following about a good mystery novel in my honest opinion and review: A mystery novel does have a beginning, middle and an end. These three parts however, in order to successfully put a mystery novel together need three key important additions. The first is to the beginning of the book; a mystery that not only sets the tone for the novel and characters, but a mystery that will unfold like a puzzle as the story continues. The Middle's mystery if not to be considered as the most difficult part, must not only build on the story and keep it flowing, but it must now add another element of mystery that coincides with the overall tone, while presenting small mysteries to keep the reader's imagination at a constant wondering and freshly running hamster wheel of curiosity so to speak. Lastly, the ending must not only resolve all of the plot points, or do so ambiguously, but it must also reveal the whole of the underlying mystery that has been generated by the story teller of the mystery genre.

In her ebut novel, Christina Weaver's The Vanishing of Katherine Sullivan does this and definitively more. The cast of characters that we are immediately shown from Chapter 1 to Chapter 24 are not only deceptive and intriguing, but they are filled with this nearly realistic cultural overtones of life in West Virginia and Ohio, and we are presented not only with excellent narrative, but we can feel a real connection to the characters that we meet.

Main character, Matt is introduced in the first chapter as not only the closest family member to his Uncle Lucas who the rest of his family finds strange if not outright weird, taking care of his Uncle over the phone due to cardiac issues. Matt, keeping his Uncle calm until ambulances arrive is no easy task. However, not only do we have a medical emergency right off the bat, Matt is faced with citations from the Mayor of the City for Uncle Lucas to clean his hoarder like dilapidated property and house within the span of 2 weeks. It's in this first week that we learn that not only is Lucas Matt's Uncle and closest relative, but also a stubborn and mostly irritable man. This stood out particularly to me as a reader because I have friends (who will remain anonymous for professionalism sake) that are or who have relatives just like these character. Through a combination of the setting and realism of these fictional characters we feel, or at least I did anyway, drawn further into the world that Ms. Weaver crafted for us.

To perform this miracle undertaking that is cleaning his Uncle's House, he enlists the help of his voice of reason Brother Sam, and Sam's son, Matt's nephew, Steve who is the average typical societal teenager. With their help, most of the work is done in the 2 week time span and we also learn that Matt is close with his brother and his nephew; however, he is estranged from his Politician Uncle Henry, and the rest of his family, with the exception of his father, who has passed on, and his Sister-in-Law, Anita. Uncle Henry is perhaps one of the more relatable characters as he is estranged from his family, rich, sort of views himself as better than the rest of the family because not only is he a Senator, but he's also running for President (this is not a major spoiler). What makes this character so relatable is the fact that we as readers know someone like this, or actually are related to someone like this, so it's clear that Christina Weaver was drawing on elements of real life or real life experiences when writing this particular character.

However, our story focuses on Matt's hunt to find out about his Grandparents when during his private cleaning session of his Uncle's home, he comes across newspaper clippings with names circled and underlined, as well as boxes of old camping gear filled with tenure from the 1950's; as well as letters from his Grandparents Samuel and Katherine Sullivan, who he knows very little of. Further, after checking the family bible, he realizes that largely, his Grandmother's date of death is unknown, and it's very clear that the rest of the family has no idea what's happened to her. This begins Matt's quest for the truth. From here, the story shifts between 1947 West Virginia and Present Day Ohio. Through these bits of flashbacks, we learn that Katherine, while appearing to be a simple, beautiful housewife has more to her than what she lets on the exterior. When Katherine and Samuel are introduced, Lucas and Matt's father Joseph are the youngest sons with their Daughter Emma about to be married. Further, Samuel has just lost his job. As the story progresses, Ms. Weaver not only keeps pushing the story forward with the most enticing way as Matt beings his quest to discover his genealogical roots, and what happened to his grandparents. Through more flash backs to 1947, we learn more pieces of the puzzle (sorry guys, we're not going to be revealing what these flashbacks are because we aren't going to be giving away spoilers!).

While Matt is on his search, he realizes that there is more to not only his missing grandmother, Katherine Sullivan, but also more secrets about his family and strangely how no one is able to piece together what happened to Katherine. What is revealed about Katherine is that she is from the Mountains of West Virginia, where there is a private community of what we in the suburbs or modern reading culture would call Hillbillies. Despite this small bit of information that we learn, the true shocking points of this story will have your head spinning in wonder at how some of the clues to the mystery were right in front of you the entire time, which shows the mastered brilliance behind this story, in a very Arthur Miller-esque style.

Overall, this story from MGS's review List, published by Insomnia Publishing, Christina Weaver's debut novel deserves a full 5 Star Rating. It is a thoroughly entertaining read that will make you wonder where the time went as you thumb through the book. All the combinations of this great triple-layered mystery, a cast of character you can relate to, and an unforgettable scenes such as when Matt finds at least 100 grand in cold hard cash hidden in camping equipment and the reports that Uncle Hendry Demands that Matt must turn in on whatever—oops, awe almost said too much! The Story's tone doesn't just start with the speed at 30 miles per page, but more like 80, and keeps going through all the way to 400 miles per page of sheer jaw dropping suspense and overall out of nowhere answers to mysteries that are presented and keep the reader constantly waiting for more. The Vanishing of Katherine Sullivan's conclusion will leave you at the end of your journey with your mind reacting and reeling. Simply put, if you are a fan of fiction and mystery, everything you enjoy about the genre is delivered in this debut novel by Christina Weaver. Readers, make sure you definitively pick up this book.

MFG Mouth Off Rating: 5 out of 5 Stars.

Merry Christmas Everyone!
Powered by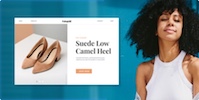 Create your own unique website with customizable templates.