The indie-scene has seen its very fair share of authors promoting their books in social media groups that have usually the one post per day limit, and as we've talked about before, these posts get lost so easily due to the sheer volume of indie authors trying to get their work out there. Now we have created several groups where you're allowed to post a maximum of three times per day, however, we're also doing something new here at MFG that may not exactly be new everywhere else, however, we're doing this on behalf of our authors, as well as our editors.

MFG is proud to announce that it will be launching an internet based web-series that is narrative, story-driven, yet an actual written story that you as the readers can read online for free. That is right, we are not charging a single penny for this story. Why is that, you must be wondering?

Surely, there is some kind of ulterior motive for the Publishing company to be doing a collaborative project that seems no strings attached. Well, the truth of the matter is that we are merely doing it to hear back from You as the readers, and to keep us well-informed. While the project will not be able to vote on endings, you can at least tell us what you like or dislike about the project The End of the Line (Please bear with us, this is the Development title of the project). This project is a collaborative one, which means not only are our authors participating in it, however, we are inviting all members of the indie author community that is interested, to join us. What's the reason? So you may all showcase your fine writing talents.

That's the seriousness of it. There is no sarcasm, no strings attached. Even if you are not published with us, if you participate in this project, which, will have each episode written by a different author for our first season, scheduled to be released in a total of 12 episodes (per season if you all enjoy it enough), and will show case their fine writing talents. For those not published with MFG, this means that you will reach a much wider audience, gain a much larger following, and you are getting your work (if it's accepted, we'll explain further on how this works), that you will also get it reviewed, published, and edited for free, no charge by MFG or its editors. The purpose for this is also to provide the proof of quality of our own editors' skills, and their ability to edit your particular chapter.

Now how the project works, before we explain the project is simple: Including the original creator of the story, each individual will, based on a summary of the characters, events that take place that are major and vital to the storyline, will periodically write in a designated order (which will be handed out once we have all collaborators on board), and each author will get credit for that episode. Each episode will have background music attached to it, that, at the end of each season, we will be selling the Music, because our wonderful up and coming musical composer and indie artist that has agreed to work with us, and agreed to donate their time and talent to this endeavor (due to the volume), ensures that we each get an equal portion of income from sales of the Official Sound Track that will be released upon the first season's completion if we get that far ahead (again this comes down largely to the reader, which is largely you guys)! That said, while each important moment is set in stone, the writers themselves can take the story in new and exciting directions, while keeping to the true nature of the characters, the setting, and the story.

Now, what is this End of the Line project that MFG is blathering on about? Well, inspired by the real life events that take place, and the modern day horror/action procedural cop show, the premise of this online series is that a Psychiatrist, formerly an FBI criminal Profiler with a somewhat checkered past is blissfully, if not dully, passing away his retirement from the FBI as a private Psychiatrist and does his best to help his patients. He has a family, with an eldest daughter, a younger daughter, and a newborn baby boy on the way, with his wife. He occasionally does consultant work for the New York's 45th Precinct, located in Queens and the FBI located in Manhattan, however, he is largely a man that works and lives out of his home in Sheepshead Bay, New York. However, after a particularly long day, one day, our Psychiatrist snaps, and begins killing his patients in the very way that they suffer from on a psychological level. How does he not get caught or suspected? Our former FBI profiler does understand the loopholes in the law, and how to not get caught, if he so truly desired. However, his murders are far from perfect.

Enter Detective John Ackerson, who will be assigned to hunting down the soon to be labeled by the media Mind Hunter (Working Title). This detective, while decorated, has his own inner demons however, and after succumbing to his alcoholic tendencies, losing his fiancée due to his obsession with his job as a Homicide detective, and a case that has pushed him over the age before being assigned, he is assigned by Internal Affairs to see a court ordered psychiatrist, which, happens to come in the form of our Psychiatrist, Adam Crenfield.

The story will focus on the fact that while Adam is committing these murders, we also see the perspective of the man that is supposed to be hunting him. How will this game of Hunter and Hunted turn out, when John finally begins putting the clues together that his psychiatrist, and a man he eventually comes to admire and respect as a friend, and realizes he must bring to justice the man that knows more about him than even his own fiancée?

That all said, if you are not a published author with Meztrailov Fantasy Games, or not part of any collaborating Publishing Company that is working with us on our project, if you wish to submit an entry for an episode, all you need do is click the contact us page with your episode idea. From there, the Editors, and the Collaborating Authors will vote on whether or not the story idea fits. If it is not accepted, you will receive an actual email confirmation (one way or the other), explaining why it was not submitted, or why we did in fact accept your submission, and will be welcoming you to the project. All we ask is that your storyline idea be kept two 10 (ten) sentences. That's two paragraphs, and we will be updating the series one episode every two weeks, long enough to give you all time to read the plotline, as well as leave comments on what is going on.

Now, we'll give you the basic details, so those of you at home with small children don't have to worry about any warnings:

End of the Line is considered an Adult Action/Horror Novel

-There are mature scenes (however, any explicit love scenes are immediately written in a fade to black scenario).

-Violence while written in some detail, will not be written in its entirety (except for the Uncut edition of the first Season which will be released the completion of the season, to which all sales will be split equally amongst the contributors to the story).

-Children can read this book, but it should be at the parents' discretion, as MFG is a family friendly company, however, we also do produce adult fiction that is horror and action themed. Please keep this in mind.

-The Series is written in the first person present in every episode. You must understand that while this is action/horror, it is also Noir as well.

-Lastly, the End of the Line Series is something that is spread by word of mouth so to speak, and advertising from the readers. Your input is incredibly important to us, because it does have the power to shift how we as the writers decide to twist and turn the story, while keeping to the Outcome (which, will have you all shocked)! Or at least, we hope so anyway.

So that said, the following is the list of individuals who are currently going to be involved in the project, and we will have a more updated list by the end of the month, and here is the overall project:

End of the Line: An MFG Collaborative Production Series created by Matthew Feldman

Writers: Mariah Lynde

Raz T. Slasher

Rachel Norman

M.A. Feldman

Jason Zwimmer

Musical Composer(s): Raven Fuscia

Editors:

That said, if you would like to contribute to this, all you will need to do is use the contact form that will be located on the Series Page, and we will get right back to you as soon as possible. If you want to stay up to date, please join one of the many groups that we are in, found on Facebook, simply by searching the names Oh the Horror!, The Laws of Robotics, Authors Assemble, Society for Indie-Publishers.

We can also be reached at

MezFantasyGamesMF@gmail.com

and

MezFantasyGamesRN@gmail.com

.
Powered by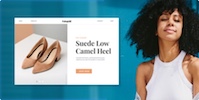 Create your own unique website with customizable templates.