Written by Matthew Feldman

Free to Play Games (also known as F2P for the hardcore gamers and the purposes of abbreviating in this entry) have become something of a popularity amongst gamers largely due to the fact that they no longer have to pay $40-$60 per game. However, what gamers aren't realizing is that for the fact that you are getting a fairly quality made game that is officially free to play, you are still being saddled for prices that are in the "-in-game-" marketplace. To that regard however, this isn't necessarily a bad thing. Free to Play Games are largely setting a new trend, their DLC directly accessible through their games just like console games. Consider the following list of games and why they are popular among players:

1) Rift: During it's initial release fans were excited, especially with all the hype that was being thrown around with its television commercials of epic heroes and trailers describing Rifts opening, monsters coming out, and dozens of players fighting these behemoths of creatures. Also, who could forget the television commercials that included the slogan "You're not in Azeroth Anymore". This was definitively interesting. What ultimately caused this MMORPG to crash and burn was the subscription fees. However, they managed to turn that around, offering players the ability to play the game for free largely, with the exception of having to turn what you would normally pay into subscription fees into in game market content. In this regard, Trion Worlds has done something different and offered gamers a new way to interact with their game.

2) Vindictus: Vindictus is an MMORPG action style game that is free to play through Steam, through Facebook and other sites like Kongregate; Victictus takes the action adventure styling of the genre, and applies to the MMO genre in a unique and fantastic way. What it lacks in truly desirable market place items (unless you're a hardcore fan of the game) it makes up for in the overall mechanics and gameplay. The graphics, for a free to play game from an indie developer is one of the most powerfully strong games out there right now.

3) Team Fortress 2: What is there to say about perhaps one of the funniest, and most entertaining free to play games that is available on Steam, as well as the current consoles. As far as Free to Play Games go, this game once started out as a subscription based game, and then like F2P Games, went the route of taking away the subscription. Perhaps in some ways that Team Fortress was the game that set the standard for Free to play. Filled with Multiplayer action, and with little to no story, aside from the minor backgrounds, to this day, Team Fortress dedicated servers are always filled with people playing. The in-game marketplace has items not only created by the developers at Valve, but also by the community itself.

4) Star Wars: The Old Republic: This game was hyped to be perhaps one of the best MMOs as well as Bioware's first major jump to MMORPG styling in terms of gameplay. What started out as a subscription service has since become free to play, and like other games, offers its content through the in-game marketplace, however, Old Republic does leave much to be desire. Despite the fact that there are many ways to play the game, at the end of the day, it's the same level and grinding that MMO players are used to, and despite the story and setting, the game didn't offer anything different in terms of MMO's that World of Warcraft didn't. Right down to flying your own spaceship, perhaps the slighter difference is that you have companions that are NPC's that can help you, much like Bioware's previous games such as Knights of the Old Republic, the Dragon Age Series, as well as the Mass Effect Series. Overall, Bioware made the jump to F2P and now they charge primarily for the in-game content DLC, such as extra areas and campaign missions, and extra places to traverse. All of this, at the cost to a player for relatively low prices.

5) Minecraft: Few indie game developers can truly say that when they developed a game, it came out with a running start and only picked up speed from there. Despite the fact that players can pay $20.00 to own the game, they don't necessarily need to buy it to play it, as the game does allow free to play online modes. What makes Minecraft so interesting to players is that they have the ability to create anything they can dream up. From Halo Mods to full scene by scene recreations of the original Mario Bros. Game (Check online for articles regarding this particular reference). Minecraft is perhaps one of the most popular because for free, you can spend hours mindlessly building whatever you want, the limitations only existing in your head. Now while this is the primary focus for many players of the game, there is also a defensive Gears of Wars-esque horde mode in which zombies or pigs try to destroy your fortifications, and in that regard you do your best to actually protect your fortifications.

6) Terra: Terra is a game that like WoW and Rift had a lot of publicity and a subscription service. However, like Trion and Valve, they realized that people were simply not willing to pay the subscription fees for a game that they can basically play on Facebook or through steam for cheaper prices. Terra however is a third person MMO action adventure game that does well to compete with World of War Craft and is compatible with keyboard and controller alike. Terra offers a variety of missions and plotline, but in the end, the primary focus is PVP, much like League of Legends.

Now you as the reader are sitting here and wondering: What does this have to do with a review of Defiance as an F2P game? Well, it's quite simple.

Like Rift, Trion are the creators and developers of the game known as Defiance. This game, like Rift, is an MMORPG, however, it takes place in a third person shooter, and allows you access all over the entirety of the game without any subscription cost. However, Defiance is not exactly a brand new game from Developer Trion. When it was first released, Sci-Fi 3rd Person Shooter with RPG Elements, Defiance was met with mixed reviews. For consoles, the Game was met with heavy criticism due to fact that largely the game needed to be installed on the consoles, while also simultaneously playing the disc. Not to mention, that for $60.00 plus an additional $20-$40 for the overall season pass and extra DLC, critics realized that the game's servers on top of the price, along with gamers, wasn't exactly what Trion had built it up to be.

However, Defiance, unlike most games of its style has a gameplay storyline that matches right in line with the TV series of the Same Name. Trion and television channel Sci-Fi teamed up in an effort to combine an interactive experience in which the television show directly impacts the Players missions and interactions in the game. Defiance's TV plots have shown that while Telltale Games focuses on you take the role of the character, Trion setout and made a TV show would cause events that occur in the show to become part of the DLC and in game events. Characters from the TV, such as important main characters like Nolan and Irissa, a human scavenger who fought in the alien wars and was part of the Defiant Few who refused to give up their lives for a pointless war, and adopted an Irathient girl (alien) from the protection of her parents and are ever present in the game.

Now as free to play games go, what sets Defiance apart? It's not just the difference in mechanics in truth. Admittedly, the differences in the overall game play in terms of blending an RPG shooter, however the overall open world feel added to the variety of side missions that make this an overall average game, with average gameplay, but something worth playing when you have time. However, when it comes to the story, we're looking at something uniquely different. We're not just dealing with the missions as the player comes across them, but we're dealing with issues that are also in line with the television show's plot.

The story does have a primary focus. Simply put: You are an Ark-Hunter. Your job is to find and retrieve what is known as Ark-Tech, alien technology that can help rebuild not only your own weapons and upgrade your classes, but also for the overall greater good of rebuilding a ruined earth after it was destroyed. Aside from the multitude of side-quests and primary storyline, we see familiar trends from Trion's Rift occur in the form of Infestations. However, the story ties well together with the show, while also ensuring you do not need to watch the show to be involved in game.

A large drawback is that some of the story does require the necessary DLC. This also means that certain items you may come across also require the DLC to use. However, this is where the topic of DLC becomes interesting. Trion, when Defiance was released, charged as mentioned the original sixty dollars for the game. However, currently, you can purchase the entirety of the DLC and Season pass for $40.00 plus tax, American. In that regard, they took what was initially a 60 dollar investment plus an additional 40, which equals a grand total of $100.00. Now however, this has set a new standard: Defiance is a fully functioning game that works off of console and PC based visual, mechanical, and audio engines that are all in line with current games. So, while downloading this game, for the total price of $40.00 plus tax, you gain basically an entire game or the equivalent to a sequel in terms of gear, loot, exploration, and extra missions, overall, adding hours of extra gameplay to your character. Another drawback is the limitations of the free to play system: The fact is, you can only start out with two character slots, and two character races; without the DLC, you cannot play the other races or character classes. While this seems largely unfair, Defiance caters to a specific group of players, one that is actually dedicated to the show and to the game, and is enough to entice you to purchase the majority of the DLC to use the extra races and classes.

Overall, Trion has not entirely fixed its connection issues, but as a free to play game, Defiance definitively stands out in some ways that make it more noteworthy than other games. Largely, like many other MMORPG's, there is a difference between Co-Op play and Matchmaking, both modes however offer their own unique play style. While it again may only appeal to a certain niche of its own, much in the same way that Star Wars the Old Republic Does, and offers perhaps a modicum of more variety than the Star Wars MMO. But at the end of the day, the game does set out to and successful does what it intended to do. It draws you into the world of the alien and human characters and forces you to join their epic struggle while entertaining you.

Despite the overall disadvantages of this free to play game, Defiance is user-friendly and worth at least an hour's worth of your time. However, be warned: The game does take up 14.1 GB of hard drive space on your computer. Beyond this and the few minor complaints, Defiance as PF2 Game is among the top 10 in MFG's honest opinion.


Powered by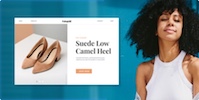 Create your own unique website with customizable templates.