Means that our goal is to not only promote authors, artists, and our affiliates, but also to ensure a friendly and welcoming atmosphere that invites all gamers and readers of any age, regardless of race or creed. We welcome you with open arms and are always willing to hear your suggestions and comments.

For us at MFG, it's about customer satisfaction as well as client satisfaction. We aren't satisfied until you're satisfied. We aren't happy unless you, as the consumer and the client, are happy. We will do everything in our power to accommodate your needs as they are required, and we are prepared to work with any and all who have the creativity, dedication, and commitment to their projects and to the projects we represent so we can bring you absolute satisfaction.

Guaranteed, quality products is our goal; to bring new and exciting games and literary projects to the forefront while also bringing forth new and exciting ideas to inspire and entertain others. We ensure we produce quality products that are worth it to you as well as to others! We ensure you receive only the finest quality in literary works and gaming, and we endeavor to ensure that happens. Quality is one of our guarantees.


Powered by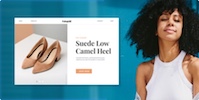 Create your own unique website with customizable templates.