AGE OF ATHURAS: THE TABLE TOP RPG
(Cover Art done by Patrice Ong, large amount of proceeds will be going to the artists who contribute to this).


In the beginning, there was the Chaos and the Void. Chaos, in it's infinite wisdom created the multi-verse, and as such, created the first world known as Athuras. Athuras is a Key-Stone world where Holes in Reality occur, where legends are born, and Myths walk around side by side with human beings. When entering the world of Athuras, you are entering a world of challenge, of horror, and of justice and mercy. Glory awaits any who dare to try and overcome the challenges of the world of Athuras!


(Please Note: This is a work in progress and more details will be added later)
Release Date: N/A
Pricing: $20.00 digital download.
Age Rating: 14+
Versions: Digital .pdf, .epub, .emob.


---
Powered by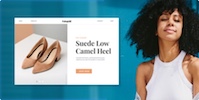 Create your own unique website with customizable templates.